guest board
The guest board is composed by: Alessio Antoniolli (Director of Gasworks, London); Alexander Roberts (independent curator and producer); Anne Breure (Director of Veem House for Performance, Amsterdam); Gundega Laivina (Director of Homo Novus Festival, Riga); Juan Canela (independent curator and writer), Vittoria Matarrese (Head of cultural program & special projects and Curator of Performance Art at Palais de Tokyo).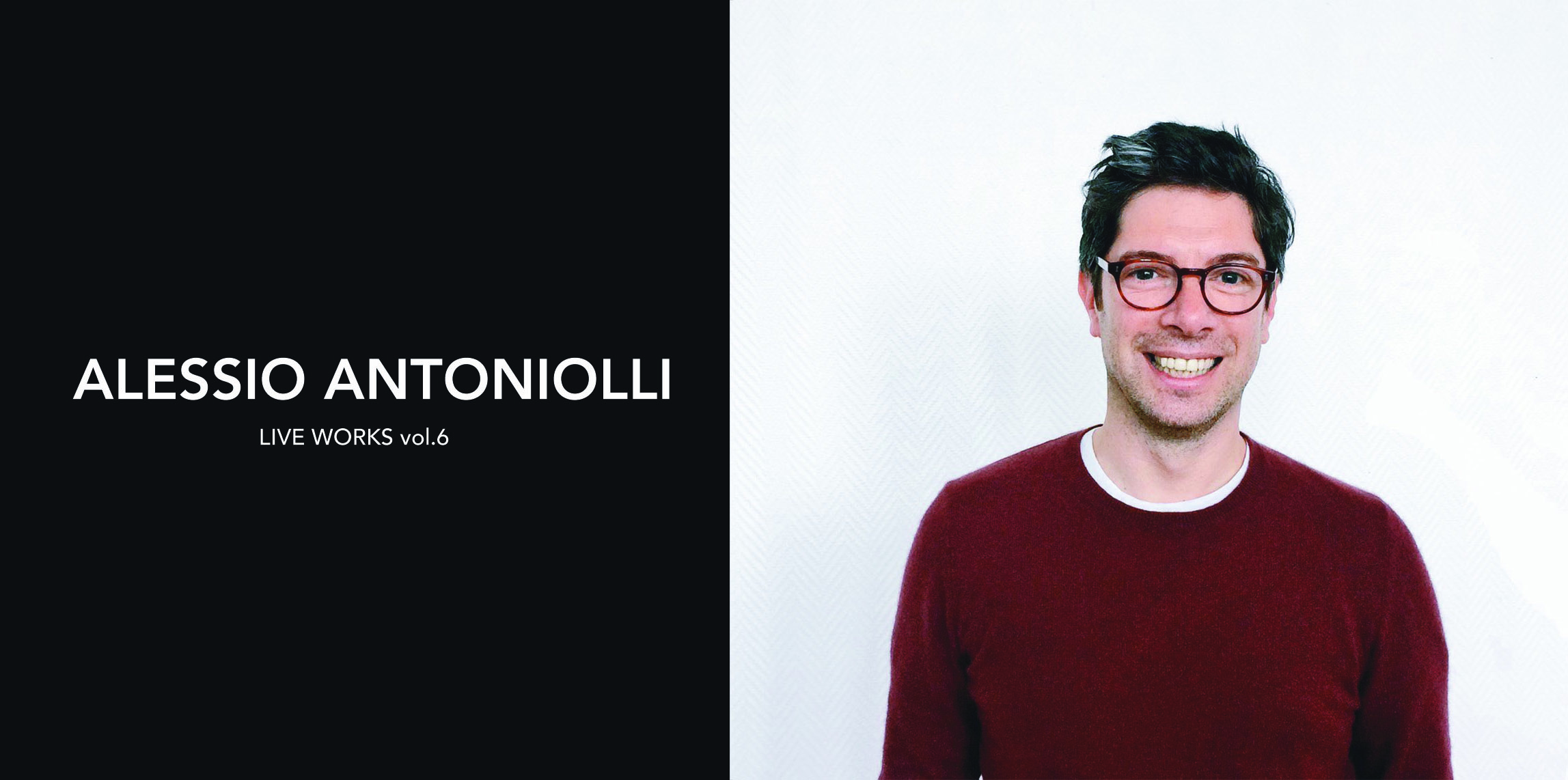 Alessio Antoniolli is the Director of Gasworks, London, where he leads a programme of artists residencies, exhibitions and educational projects, working primarily with emerging UK and international artists. Alessio is also the Director of Triangle Network, a global network of artists and grass-roots organisations. He is involved in managing, fundraising and strategic planning for the Network, as well as working with new partners on developing projects such as residencies and artists' workshops.
Alexander Roberts is currently Co-Director of Reykjavik Dance Festival, Programme Director of the MFA in Performing Arts at the Iceland Academy of the Arts,and co-founder of A! International Performance Festival in Akureyri. Alongside his curatorial work and work as a producer, Alexander is a partner in a number of artistic collaborations – working closely on numerous activities with choreographer Àsrùn Magnúsdóttir, choreographer Katrín Gunnarsdóttir and performance making duo Dance for Me, among others.
Anne Breure (1988) is since November 2014 the director of Veem House for Performance, the house for the development of performance art, dance and discourse in Amsterdam. She graduated in 2011 from the Academy for Dance and Theatre (Amsterdam) as maker and performer and in 2013 she received her MA Art and Politics from Goldsmiths College, University of London. Before coming to Veem she a.o. worked in the European Parliament and for a Transatlantic thinktank and initiated artistic projects such as the multidisciplinary gallery Flat34, which was based in the flat and rooms of her housemates and herself in a typical student dorm, and the fictional institute 'Het Gele Huis'. Breure is regularly part of jury's and selection committees and promotes a Fair Practice Label in the arts. She is a member of several boards, amongst others of Kunsten '92, the association representing the interests of the entire art, cultural and heritage sector in the Netherlands. In 2017 she co-curated 8:tensions, the selection of emerging choreographers, at the international contemporary dance festival Impulstanz (Vienna). When Veem House for Performance received limited funding, she took a firm stance and transformed the house on the ground of fair practice and vision to the '100 Day House' opening it only for hundred consecutive days.
Gundega Laivina runs New Theatre Institute of Latvia, a project based organization working in the field of contemporary performing arts. Since 2009 she has been artistic and managing director of Homo Novus, international festival of contemporary theatre taking place in Riga every September. Gundega studied music, theory of culture and social anthropology. In 2011 and 2015 she was a curator of Latvian National exposition at the Prague Quadrennial of Performance Design and Space (exposition The Submission awarded with golden medal for the total performance design in 2015); from 2010 till 2014 she was a member of the artistic board of Riga – European Cultural Capital 2014, being specifically responsible for site-specific initiatives and projects involving communities. In 2018 she is part of the curatorial team working on Latvian exposition at 16th International Architecture Biennale in Venice.
Juan Canela is an independent curator and writer. Co-founder of BAR project, he is member of the Programs Committee at HANGAR, Barcelona. He has been curator of Opening section at ARCO Madrid (2016-17). He has curated projects such as Juan López: \T>X`T/ at Tiro al Blanco Gallery, Guadalajara, México (2018); Cale, cale, cale! Caale!!!, Tabakalera San Sebastián (2017); Irene Kopelman: On glaciers and avalanches, at CRAC Alsace (2017); The world preserves the memory of all past traces. CV Collection at Centro de Arte Alcobendas, Madrid (2016); Jazmín López: A noir, E blanc, I rouge, U vert, O bleu, at UTEC for Revolver Galería, Lima (2016); Why not here?, workshop and public program at SOMA Mexico with BAR project (2016); I Speak, Knowing It's Not about Speaking, Caixaforum, Barcelona ( 2015); Lesson 0, curated by Azotea for Espai13 Fundació Miró, Barcelona ( 2013- 2015); Ignacio Uriarte: 1&0s at Marco, Contemporary art museum Vigo (2014); ¿Estudias o trabajas?, La Ene, Buenos Aires, Argentina (2013); Throw a Rock and See What Happens, La Casa Encendida, Madrid (2013); or Ref.08001, NoguerasBlanchard, Barcelona (2010). He has attended SYNAPSE Workshop 2015 at Haus der Kulturen der Welt, Berlín (2015), and he was one of the speakers at Surrounding Education (2015), a two-day program focusing on education and pedagogy meeting artistic and curatorial fields at De Appel Art Center, Amsterdam. He has give lectures and workshops at Curando Caribe República Dominicana, Bisagra Lima, Instituto Di Tella Buenos Aires or La Casa Encendida Madrid. Upcoming projects are the group show When animals speak to humans at Travesía Cuatro Madrid or the solo show by Rometti Costales: Little animals, ash trays at CA2M Madrid (2018); He prepares with Angel Calvo the publication Curadora/Comisaria for Paper collection in Consonni Bilbao, and he usually writes for art magazines such as A*Desk, Babelia El País, Art-Agenda, Terremoto Magazine or Mousse.
Vittoria Matarrese is graduated in Architecture and Urbanism (Paris). She's actually Head of cultural program & special projects and Curator of Performance Art at Palais de Tokyo. Her atypical carrer took her to hold different international roles, including the Artistic Director of Villa Medici (Rome) and Responsible of the international communication for the Venice Film Festival. During her career she worked to the intersection of different disciplines, from cinema to dance and theatre, collaborating with various personalities, as Sasha Waltz or Frederick Wiseman. This polysemy is now the center of her performance researches.