guest board
The guest board is composed by: Lorenzo Benedetti (Director of Kunstmuseum St. Gallen); Vincent Honoré (Chief curator at David Roberts Art Foundation, London and curator of the XIII Baltic Triennale); Eva Neklyaeva (Director of Santarcangelo Festival); Manuel Segade (Director of Centro de Arte Dos de Mayo, Madrid and curator of Spanish Pavillion at 57th Venice Biennale); Christine Tohmé (Director of Ashkal Alwan, Beirut and curator of Sharjah Biennial 13).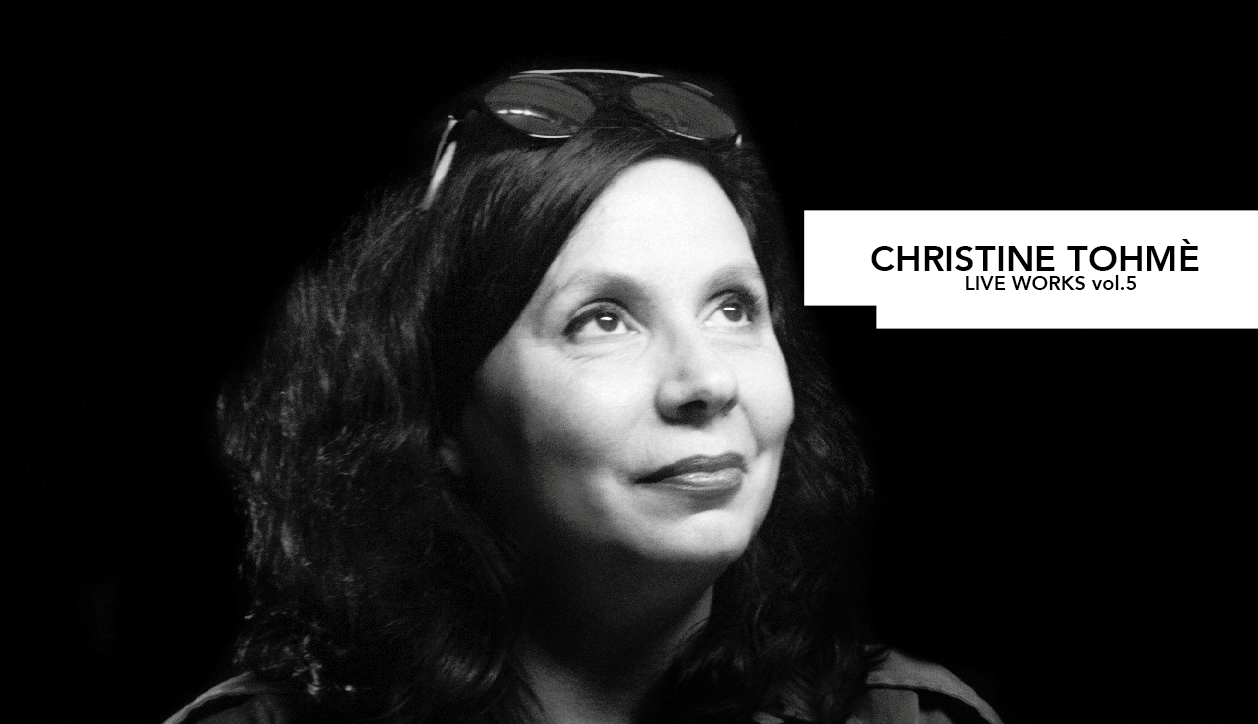 Vincent Honoré is a curator and writer based in London. He was a curator at Palais de Tokyo in Paris (2001-2004) and at Tate Modern in London (2004-2007) where he developed solo exhibitions and projects with Carol Bove, Pierre Huyghe, Dominique Gonzalez-Foerster, Jeff Wall, Louise Bourgeois, Hans Haacke, Catherine Sullivan, and others. He is, since 2008, the founding director and chief curator of DRAF (David Roberts Art Foundation) in London, a non profit space founded by collector David Roberts, and the director of the David Roberts Collection. Solo exhibitions at DRAF include Oscar Tuazon, Keren Cytter, Neil Beloufa, Nina Beier or Rosemarie Trockel, while Pierre Huyghe, Laure Prouvost, Rodney Graham, Sarah Lucas, John Bock or Goshka Macuga are among the artists who presented performances and live events. In 2011, Honoré co-founded Drawing Room Confessions, dedicated to print the in-depth studies focused on single artist practice. He is a frequent contributor to Mousse Magazine and Cura Magazine and regularly teaches at Ecole des Beaux-Arts de Montpellier, Goldsmiths University of London or the American Academy in Rome. He had been commissioned a number of texts for catalogues and books for Bruce McLean, Daniel Buren, Miriam Cahn, and others. In 2017 he was nominated curator of the XIII Baltic Triennial.
Christine Tohmé is the founding director of Ashkal Alwan, the Lebanese Association for Plastic Arts, a nonprofit organisation established in 1993, that initiates and supports contemporary artistic practice. In 2002, Tohme launched the multidisciplinary platform Home Works: A Forum on Cultural Practices; in 2011 she started the free tuition Home Workspace Study Program. She is the recipient of the Prince Claus Award (2006) and CCS Bard Audrey Irmas Award for Curatorial Excellence (2015). Tohme is curator of Sharjah Biennial 13, taking place between October 2016 and October 2017.
Eva Neklyaeva is a cultural producer and curator based in Santarcangelo di Romagna. Eva is concerned with the questions of freedom and focuses her practice on exploring these questions in the areas of art, politics and sexuality. At the moment, she is working as Artistic Director towards her first edition of Santarcangelo festival, the oldest Italian festival presenting and producing contemporary performance in a small town on top of a hill in Central Italy. Her previous positions included Director of a contemporary art organization Checkpoint Helsinki, a new institution with a passion for finding new ways of producing, presenting and communicating art in the city. Before that, she had been running Baltic Circle International Contemporary Theatre Festival for six years. Under her leadership, the festival became an acclaimed international platform and laboratory for emerging multidisciplinary performance. In 2014, Neklyaeva has founded Wonderlust – a festival of diverse and creative sexuality that takes place every June in Helsinki. For her work, Neklyaeva received two TINFO awards for innovation in theatre field, Finnish PEN's Freedom of Speech award as well as Finnish Sexologists Association's award for promotion of sexual wellbeing. Eva freely mixes personal, political and professional and used to think of herself as a good cook before she moved to live in Italy.
Lorenzo Benedetti lives and works in Amsterdam, Netherlands. He directed the De Appel Arts Centre. From 2008 to 2014 he was the Director of De Vleeshal Art Centre, Middelburg, the Netherlands. In 2013 he edited the Dutch pavilion at the Venice Biennale. In 2005 he founded the Sound Art Museum, Rome. He was been the Director of Volume! in Rome, and curator of the Museum Marta Herford, Herford, Germany. He was been the guest-curator at the Kunsthalle in Mulhouse, France, and teacher at the Jan van Eyck Academy in Maastricht. At the De Vleeshal he curated exhibitions with Nedko Solakov, Jimmie Durham, Yona Friedman and Jean-Baptiste Decavèle, Falke Pisano, Rossella Biscotti, Olaf Nicolai, Katinka Bock, Bojan Sarcevic, Marinus Boezem, Mandla Reuter, Koenraad Dedobbeleer, Benoit Maire, Francesco Arena, Nina Beier e Marie Lund, Dove Allouche, Fernando Sanchez Castillo. La serie Autumn of Modernism; The Moon Has a Complicated Georgraphy surveys on contemporary Dutch art scene. At Kunsthalle di Mulhouse, France he curated the exhibitions La Notte, The Garden of the Forking Paths e Les scultures meurent aussi. Recent projects include, Eurasia, Geographic Cross-over in Art, Mart, Rovereto; Cabinet of Imagination a collaboration with Netwerk, Aalst, Belgio, Der eigene Weg, Perpektiven Belgischen Kunst, MMK Kuppersmuhle, Duisburg, Germany; The Third Tiger (Rossella Biscotti, Mark Manders, Olaf Nicolai) Camere, RAM, Rome. Among recent publications for De Vleeshal: Nedko Solakov, Jimmie Durham, Yona Friedman, Falke Pisano, Rossella Biscotti, Autumn of Modernism, Olaf Nicolai, Marinus Boezem, Mandla Reuter. The publications for De Vleeshal are edited by Roma Publications, Amsterdam. For the magazine CURA he has written about Alexander Dorner, Lucy R. Lippard, Seth Siegelaub, Alfred H. Barr, Willem Sandberg, Arnold Bode e Pontus Hulten. He has studied Art History at Università La Sapienza di Roma and in 1998-9 he attended the "Curatorial Training Programme" at De Appel Foundation, Amsterdam.
Manuel Segade has a BI in History of Art from the University of Santiago de Compostela. His dissertation was a review on theatricality and allegorical linguistic structures in the sculpture from the 1980s through the work of Juan Muñoz. Since 1998 he works in fragments of a cultural history of aesthetical practices of the end of the XIXth Century, around the production of a somatic and sexualized subjectivity, about what he published the essay "Narciso Fin de Siglo" (Melusina, 2008). In 2005 and 2006 he served as content coordinator for the Metrònom Fundació Rafael Tous d'Art Contemporani in Barcelona. From 2007 to 2009 he was a curator of the Centro Galego de Arte Contemporánea in Santiago de Compostela. In 2009 he resumed his freelance activity producing and curating projects for La Casa Encendida, ARCO, MUSAC or Centre d'Art La Panera in Spain, Pavillon Vendôme in France or TENT in The Netherlands. He has also been teaching curatorial practices in different postgraduates and MA programs, as in Honnours in Curatorship of Michaelis University of Cape Town or the Independent Studies Program of MACBA in Barcelona, and now being the anual tutor profesor of École du Magasin in Grenoble. In his last projects tries to offer gestural approaches to curating as other ways of discursive distribution, in formats of pedagogy and education and in curatorial actions closet o performance. He is director of Centro de Arte Dos de Mayo in Móstoles (Madrid, ES).